Royal Court rules Jersey watchdog 'unfair' over broadband ruling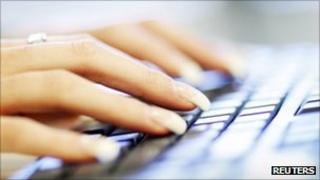 Clear Mobitel can begin offering advanced mobile broadband services after the Royal Court ruled the competition watchdog acted unfairly.
Jersey's Competition Regulatory Authority withdrew its recommendation to Ofcom on how new radiowave technology should be allocated.
Clear Mobitel asked for a Judicial Review into it and the Royal Court found it was "procedurally unfair".
The company said it was very pleased with the ruling.
Clear Mobitel wants to use the 2600MHz bandwidth for a new radiowave technology that can be used for the next generation of mobile broadband services.
'Urgent requirement'
At the moment, people with smart phones and other devices can use 3G to connect to the internet, but Clear Mobitel wants to introduce the advanced fourth generation (4G) Long Term Evolution mobile network.
Clear Mobitel said it had already invested in services to the UK.
Andrew Elston, Regulatory Affairs Director, said: "These investments will create high-tech jobs and new employment opportunities for the population at a time of recession.
"It remains our intention to provide advanced competitive mobile broadband services at an affordable price to the entire community of Jersey and the wider Channel Islands."
Richard Paris, an executive director of Clear Mobitel Jersey, said: "We believe there is an urgent requirement for further strong competition in the advanced services broadband market in Jersey."
The JCRA said it would now fully consider the Royal Court's decision and will discuss the outcome of the judicial review with Ofcom.