Jersey students to quiz election candidates at hustings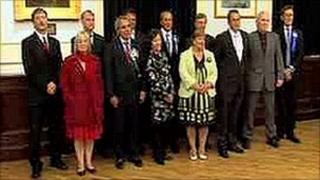 Students are being given the chance to question the 13 candidates for senator in the Jersey elections.
A special youth hustings is being held at Hautlieu School from 16:00 BST on Wednesday 5 October.
In Jersey anyone over the age of 16 who has been resident in the island for at least two years has the right to vote in the elections on 19 October.
The youth hustings has been organised by the candidates and will be chaired by BBC Radio Jersey's Ryan Morrison.
The event is open to anyone under the age of 25.
Candidates are hoping for a better turnout than during the 2010 by-election for senator when just five people turned up for the debate.
A hustings meeting gives candidates the opportunity to put across their manifesto and allows voters to quiz them on a range of issues.
As well as the student and youth hustings there are debates being held in every parish with the final meeting in St Helier at the Radisson Hotel on 17 October.