Number of jobs in Jersey at a record high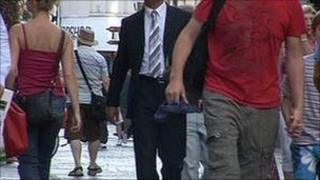 The number of people working in Jersey is at its highest level on record.
The figures from a report into Jersey's Labour Market for June show the number of posts went up by 740 in a year.
The report says the number of people working is at its highest level since records began 15 years ago but figures also show unemployment has gone up.
Among the industries seeing an increase in employment is the finance sector, which has recorded its first rise in employment for more than two years.
The number of finance workers was up by 140 in the first half of the year but is still about 600 below the level seen in 2008.
The figures for June showed across the island 56,890 people were employed in total.
Alan Maclean, Jersey's Economic Development Minister, said: "It shows that we are performing as an economy quite robustly.
"We still have challenges, we're still being buffeted from the effects of the world-wide recession but nevertheless jobs are being created and I am very encouraged."