St Helier hustings move will allow more to attend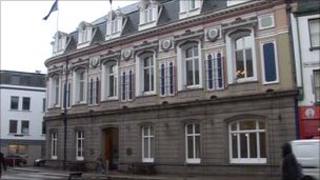 The Constable of St Helier said the switch of venue for a hustings for senator will allow room for more people.
The parish of St Helier is paying £300 for a room at the Radisson Hotel on the Waterfront
The St Helier senatorial hustings are the last of the 2011 campaign and take place on 17 October.
Constable Simon Crowcroft said the room would be able to accommodate 400 people instead of the usual 250.
He said that people were often squeezed into the Parish assembly room during hustings and they had to turn voters away once the hall was full.
In a previous year they had an overflow room, but those people did not have a chance to ask the candidates questions.
The constable said there was also not enough room on the platform or enough microphones for 13 candidates and a moderator in the Town Hall.
Constable Crowcroft said they negotiated a price of about £300 for the use of the room, which he said was very inexpensive for the extra access voters will have.
The St Helier hustings will be recorded and broadcast on BBC Radio Jersey on Tuesday, 18 October.