Jersey students ask election candidates 'toughest questions'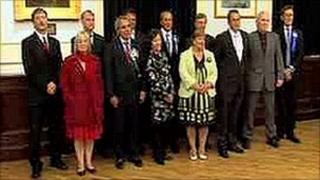 Some of the toughest questions of Jersey's election campaign came from the youth hustings, candidates said.
About 20 young people were at a meeting on Wednesday evening, up from the five who attended a similar event in 2010.
Held at Hautlieu School, the event was attended by 11 of the 13 senatorial candidates.
The students asked the candidates about six questions on a range of subjects from sales tax to publishing GCSE results.
And, for the first time, a question on climate change led to candidates all agreeing it was something the island should take seriously.
There were also questions on how Jersey could survive the economic downturn and how candidates think young people could be better represented in the States.
Everyone over the age of 16, who has lived in Jersey for at least two years, is entitled to vote on Wednesday 19 October.