Jersey swimmer in double Channel swim challenge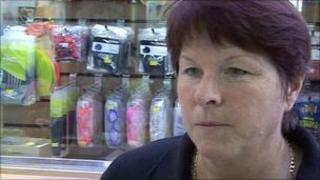 A long distance swimmer wants to become the first person from Jersey to swim from England to France and back again.
Sally Minty Gravett teaches others to swim and has already swum the Channel four times over four decades.
She told BBC News that she expected the challenge to take her about 24 hours to complete.
Ms Minty Gravett said that, from her experience as a long distance swimmer, the middle of the night was the best time to be at sea.
She said: "It is something that I have talked about for a long, long time and my last swim was going to be that, but I hadn't been in my job for very long so didn't have time to put the training in.
"I now have time to focus, I've rejigged my hours at work and it is something I have to do for myself."