More graduates returning to Jersey, says Skills Board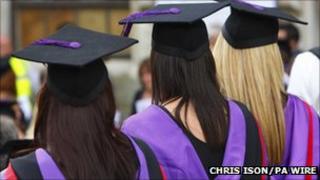 It is thought a lack of jobs in the UK means more graduates are returning to Jersey.
Research shows last year 48% of university students were back in the island within six months of completing their degrees.
In previous years it was thought about 33% would have done so.
Richard Plaster, the chairman of the Jersey Skills Board, which produced the research said he thought it was down to a lack of jobs elsewhere.
He said: "It is not entirely clear but we do suspect that part of the reason will be there'll be less opportunities at the moment in the UK for graduates.
"If you have just graduated and you haven't got work then you're most likely to come home where you can get work and there are still opportunities here [in Jersey] for graduates.
"And the figures we're seeing are those graduates who are in work and who were in work in December last year."