Man's fears of losing Ouaisne home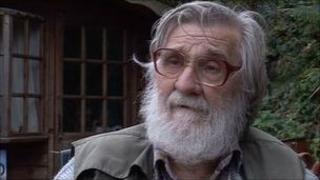 An 82-year-old man has said he does not know where he would go if he had to move out of his home in St Brelade.
The Planning Minister is visiting Olliviers Farm to decide whether the landowner can remove the temporary homes there and build eight properties.
It is a unique site at Ouaisne made up of caravans and chalets, some dating back to the 1930s.
John Wakeham has lived there for more than half a century and said it would be devastating to have to leave.
"Obviously because of my age I'm not going to be here much longer anyway, that's understood, but for it to be the end of it completely would devastate me and a lot of other people," he said.
Simon Buckley, director of Buckley and Company which represents the landowner, said there was no question over the design of the new two bedroom homes, only their impact on the area.
He said: "We have always said to those concerned that we will work with them on any relocation should that become necessary, obviously we have to get the [planning] consent first."
Mr Buckley added: "It has to be remembered that they are only there on annual licences for the ground leases in any event so regardless of any development if the land was sold to somebody else and they wanted vacant possession they could give 12 months notice and the residents would lose their homes anyway.
"The units that are on the site belong to the individuals, they're not the landowner's at all, so they would be entitled to take those with them."