Scheme to strengthen links between Qatar and Jersey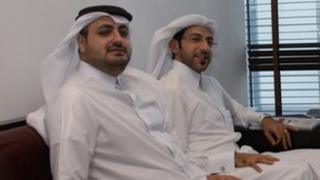 Two bankers from Doha in Qatar are in Jersey for a pilot scheme to strengthen links between the two places.
Fahad Hiiji and Ahmed Al-Anqar are coming to Jersey for a six-month internship with finance companies.
It has been organised by Jersey Finance and representatives from Qatar's finance industry.
Organisers said they hoped the internship will be the first of many and will strengthen links between Jersey and Qatar.
Sean Costello, Jersey Finance's head of business development for the Gulf Co-operation Council and India, said: "Qatar and Jersey have strong links already, across the spectrum of regulatory, financial services and private investment management.
"This knowledge exchange programme will further reinforce those connections for the future prosperity of both countries."
Greg Cooper, from the Qatar Financial Business Academy, said: "Our intention is to help develop the skills of young, high potential future financial leaders, by exposing them to similar jobs and functions in other countries."
One of the interns, Fahad Hiiji, said: "Jersey is a one-stop shop for financial services, not only the banking services with which we are more familiar, but also funds activity and other finance disciplines; such is the diverse nature of the Jersey financial services industry."
The internships will be at HSBC and Hawksford International in Jersey, with time spent at HSBC in London.