Gilbert O'Sullivan to perform first concert in Jersey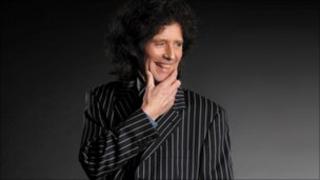 Singer songwriter Gilbert O'Sullivan is holding his first concert in Jersey next year.
The island resident has never performed in Jersey, despite travelling the world to play in front of thousands of people.
Mr O'Sullivan said he prefers to keep out of the limelight when at home.
He is about to embark on a UK tour and is planning a date in Jersey next year.
Mr O'Sullivan said: "One of the reasons when people say you still haven't done that concert in Jersey, and the answer is that I travel all over the world to do concerts.
"I am planning to do a concert here but the joy of coming home is that I feel no pressure here."
He has had 14 top 40 hits, including Clair, Alone Again (Naturally), Get Down and Nothing Rhymed, and had number one singles in the UK and the US, as well as four top five UK albums.
In an interview with BBC Radio Jersey, Gilbert O'Sullivan said he moved to Jersey because he had two daughters. He said the island was a great place to raise a family.
He said: "It's a very healthy environment, I don't drive so the roads are perfect for me, no motorways, and as a songwriter, for me because I spend so much time at home, it's the hermit-like thing, I just like being at home."