Jersey marine mammal watch carried out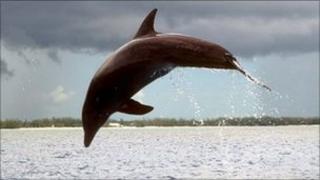 Scientists and residents in Jersey have been looking out for whales and dolphins off the island's coast.
The survey was the latest by the study group Societe Jersiaise, which keeps a record of the habits and changes to local marine life.
It took place from 10:00 BST until 12:00 on Sunday.
Information recorded would be analysed by biologists to get a picture of how many marine mammals there were, and population changes, organisers said.
Pods of up to 20 bottle nose dolphins had recently been spotted off the east coast, the societe said.
Solitary dolphins had also been seen to the south and north west, meaning there was a good chance of observations, it added.