Six apprentices chosen out of 235 applications in Jersey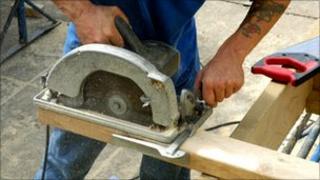 Six apprentices were chosen out of 235 applications for training at Transport and Technical Services in Jersey.
The apprenticeships were advertised in July for vehicle, electrical and mechanical maintenance, carpentry and gardening and grounds maintenance.
The highest number received was 54 applications for the carpentry apprenticeship.
The apprentices range from a 16-year-old school leaver to a man in his early 20s with a little work experience.
Transport and Technical Services said it was important for candidates to present themselves well because of the high number of applications.
The States department has given feedback to careers advisers to be passed on to future applicants.
The Minister for Transport and Technical Services, Constable Mike Jackson, said: "An apprenticeship is a great opportunity to start a career.
"We enable people to learn a trade from some of the best in the industry, to attend appropriate classes and get paid a reasonable wage.
"In return we expect hard work and commitment."