Jersey Health to rehome Roseneath Centre residents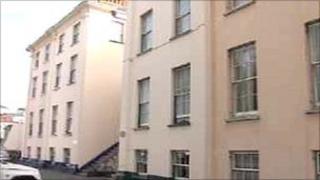 Jersey's Health Service is working with a charity to rehome residents of a home for vulnerable people that is closing in 2012.
Funding for Roseneath House is running out and the charity that runs it said it would close in March.
The 15 members of staff are being made redundant and the 17 residents will be found new care facilities.
Roseneath House looks after people with a variety of problems including addiction and family difficulties.
The acting chairman, Deputy Roy le Herissier, said bringing it up to a higher standard had proved too much for the charity to afford.
He said: "This has been going on for almost five years, we have been to Health, pressed them and told them the situation is not sustainable.
"It is impacting on staff and residents; I know it has been stressful for staff."
The centre can house up to 30 homeless or vulnerable adults.
Most of its funding comes from the States which says there is not enough money to keep it open.