Survey shows Jersey's economic activity has slumped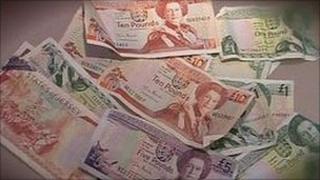 The level of business activity in Jersey has fallen.
The latest business tendency survey said business activity had risen in the finance sector but other areas slumped.
David Warr, Jersey's Chamber of Commerce President, said it showed the optimism expressed by the treasury minister in the summer had faded.
But the minister Senator Philip Ozouf said he was planning to pump more money into the economy to help Jersey through the continuing recession.
There were responses from 74% of those surveyed, meaning almost half of the total private sector employment took part.
The figures from the States Statistics Unit showed business activity had slumped despite previous bail-out plans by the States.
Non-finance businesses saw activity decline by 16 percentage points, and while the finance industry saw theirs go up by 18 percentage points, there was less activity than at the end of the year.
Senator Ozouf said: "I am now coming to the conclusion that we do need to make some more assertive decisions in terms of stimulating the economy and I'll be making some announcements on that in the budget speech on 8 November."