St Mary the first in Jersey election race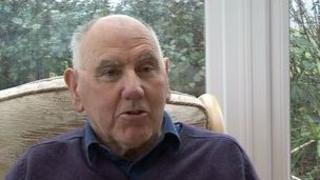 Results are coming in for the 2011 Jersey elections for senators, deputies and constables.
Jersey's smallest parish, St Mary, was the first to declare results with John Le Bailly topping the poll for deputy.
He received 291 votes, Ray Cooper got 159 votes, and David Johnson got 246 votes.
The night's first surprise came in St Martin where the second-longest serving deputy Bob Hill lost his seat to Steve Luce by 299 votes.
Deputy Hill got 709 votes to Steve Luce's 1008.
In St Saviour district three, Deputy Roy Le Herrisier was re-elected to his seat with 764, beating Charles Gouyet who received 245 votes.
In other early declarations, Patrick Ryan topped the poll for deputy in St John with 528, beating Andrew Lewis who got 437 and David Ward with 205 votes.
Deirdre Mezbourian held onto her constable seat in St Lawrence with 969 votes, beating James Le Feuvre who got 836 votes.
Carolyn Labey held onto her deputy seat in Grouville, getting 1075 votes compared to 843 votes for Dominic Jones.
Full results, as they come in, are listed on the BBC results page or readers can follow live coverage of the election from the BBC Jersey newsroom on the Live Page.