Jersey developer will honour cut-price homes plan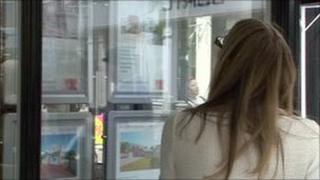 A Jersey developer will still honour a cut-price deal for six homes despite the scheme delivering the reduced rate being ruled illegal.
Six Jersey families were promised homes at the Uplands housing development at Mont a l'Abbe as part of the homebuy scheme.
This allowed certain families to buy discounted homes through the States, but the scheme was found to be illegal.
The houses were changed to first time buyer, which would push the price up.
The developer has agreed to honour the original agreement and the legal details are being finalised.
The homebuy scheme would have seen the six families given 35% off the asking price under a shared equity scheme with the States of Jersey.