Rise in calls to the Jersey Women's Refuge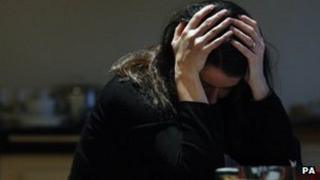 The Jersey Women's Refuge said it received more than 1,700 calls for help last year.
The charity, which helps victims of domestic abuse, said that was more than in previous years.
Rozel Sutherland, who chairs the Jersey Women's Refuge, said domestic abuse was a huge problem in the island.
She said she believed the rise in calls may be because of job losses and the impact of the recession.
Ms Sutherland said: "We had over 1,700 calls for help from women last year and that's really quite a lot for a small island."
She added: "Some of them just need to talk, they need to seek advice and so on, but yes we have been busy.
"I do think that it's something to do with the cutbacks and the problems that people have, losing their jobs perhaps, it all makes life more difficult."