Christian theatre group warns of binge drink dangers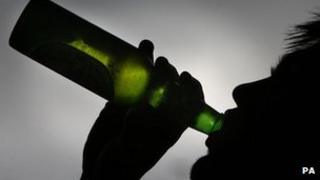 A theatre group is touring secondary schools in Jersey to warn about the dangers of binge drinking after parents raised concerns with local church groups.
The drama by the Christian charity Saltmine Theatre Company highlights the dangers of drinking too much.
The church said the play responded to research which reveals nearly half of 15 to 16-year olds who had tried alcohol in Britain, binge drink.
Jersey's medical officer of health said more than a third of 14 and 15-year olds regularly drink.
Dr Susan Turnbull said although fewer teenagers in Jersey were binge drinking, it was still a problem that needed addressing.
She said she welcomed the play as another way to tackle the issue.
The Reverend Martyn Shea, of St Mark's Church, said: "It came from a concern from Christian parents who were seeing some of the stuff that was happening at Jersey Live, seeing the issue of alcohol in the island, but also how young people were responding to it.
"So we want to try to do a really positive, pro-active response to that to say how can we help our young people make healthier lifestyle choices and make good choices about alcohol."