Jersey farmers discuss the future at a conference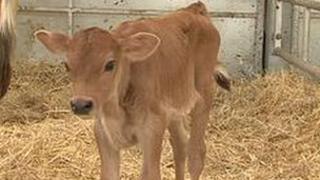 The future of farming in Jersey is being discussed at a conference.
The event at the Durrell Wildlife Park in Trinity includes expert speakers from Jersey and the UK.
The conference will focus on different perspectives on the future of farming in Jersey.
Mike King, from economic development which oversees the agriculture industry, said farmers were facing challenging times, but the States was committed to help them.
He said: "We're very very keen on supporting businesses and in doing so helping to protect the environment and protect the quality of life that Jersey enjoys."
There will be speakers on organic farming, food security, research and development and subsidies.