Jersey's budget for 2012 is agreed by the States in a day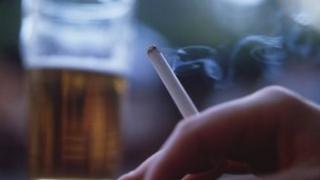 Jersey's budget for next year has been agreed by the States, in a debate lasting less than a day.
Members adopted the £575m budget, with some changes brought in by the Treasury and Resources Minister.
The 2012 budget includes extra tax relief on child care and a reduction in stamp duty.
A rise in duty on tobacco and alcohol will add about 35p to a packet of cigarettes and 1p on a pint of beer.
But there was no extra fuel duty in the budget.
'Remarkable budget'
The budget was debated by the outgoing States in the final week of the current assembly before the new members are sworn in following the elections in October.
Senator Freddie Cohen, one of the members who will not be returning next week, congratulated Senator Philip Ozouf on the financial plan.
He said: "This is a remarkable budget in the context of the current worldwide economic climate."
He added: "I can't think of any other non-oil producing jurisdiction that could deliver such a budget."
Meanwhile, Chris Swinson, Jersey's Comptroller and Auditor General, said the States needed to look at borrowing money in future.
In a speech to the Institute of Directors, he said the cost of providing services was increasing beyond what the States received from taxation and other measures.
He said the island's government did have to borrow last year to pay for public services for the first time.