Parents in Jersey 'need more choice in school uniforms'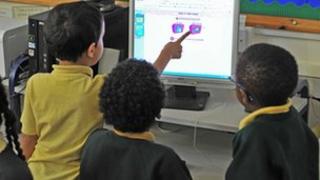 Jersey schools are being urged to give parents more choice when it comes to buying uniforms.
Jersey's Competition Regulatory Authority (JCRA) is looking at whether parents can get better value for money.
Parents had raised concerns that they have to pay too much to dress their children for school.
The JCRA's chief executive John Curran said he wanted schools with exclusive agreements with suppliers to consider offering more choice.