Jersey's education system to be discussed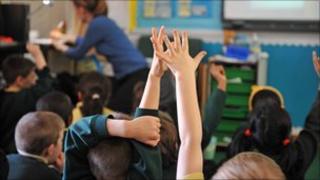 Parents, students, school leavers and education officials in Jersey will discuss post-16 and higher education.
There are talks at Highlands College at 18:45 GMT which are the first of three public meetings organised by the States.
Mario Lundy, Director of Education, will talk about options for pupils after their GCSE exams.
University issues will also be discussed including the UK government's fee changes from September.
Primary and early years education will be addressed at a separate event on Tuesday 22 November at Jersey College for Girls.
And a third meeting about secondary education is on Tuesday 29 November at Le Rocquier.
It is all ahead of a deadline, on 2 December, on a public consultation on changing Jersey's education system.