Petition to UK Treasury of VAT loophole closure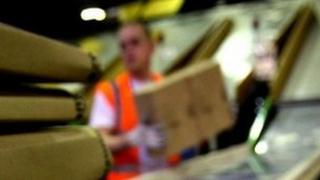 The UK government is being petitioned to rethink its plans to scrap tax relief for Channel Island online and mail order companies.
Ministers in Guernsey and Jersey said the move could result in the loss of about 1,700 jobs.
The UK Treasury said Low Value Consignment Relief (LVCR), which allows islands firms to sell low-value goods VAT-free to UK customers is unfair.
An online petition is calling on the UK Treasury to abandon its plans.
The Treasury announced earlier this month the tax relief would end in April.
LVCR currently allows goods under £15, such as DVDs and CDs, to be sold to UK customers VAT-free.
The UK treasury said it would publish full details of the change in its pre-budget report on 6 December but has said it would apply only to the Channel Islands.
Goods imported from other non-EU jurisdictions, such as Switzerland, Hong Kong or China, will not be affected.
The petition calls the move short-sighted and reckless. If it gets 100,000 signatures it will qualify the issue for debate in the House of Commons.
After just over a week less than 100 people have signed it.