Channel Islands mobile firms 'must block inappropriate content'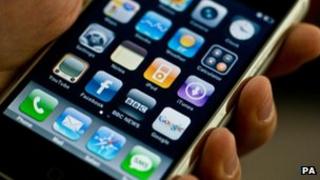 More must be done to stop children accessing inappropriate material on their mobile phones, Jersey's internet safety officer has said.
Jon Tarrant said Channel Islands mobile phone companies must be socially responsible and stop young people accessing over-18 content.
UK mobile phone operators offer free internet filters to block the content.
Channel Islands operators do not, so children with smart phones can access pornographic and violent websites.
The mobile phone providers Sure Cable and Wireless, JT and Airtel Vodafone have said it is too complicated and expensive, but vowed they will continue to explore available options.
'Crucial issue'
Ian Campbell, from Airtel Vodafone, said the filter used by Vodafone UK did not filter everything.
He said: "It filters some sites but you cannot give a guarantee to parents that it will filter every single site that has inappropriate content on it."
Mr Tarrant said: "It's important that we recognise that child safeguarding is a really crucial issue and the companies are effectively ducking their social responsibility in this issue.
"They know about the UK policies, they know about the EU initiatives, and they've still decided not to do it yet in Jersey, and it's been in the UK since 2005 so we're talking about six years later it's still not in Jersey."
Mr Tarrant said he would go to the Channel Islands Competition Regulatory Authority to ask it to make all phone companies do more to protect children online.