Finding information on Jersey politicians 'is easier'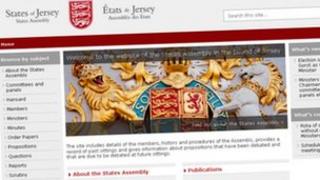 It will be easier to find out what proposals politician are bringing to the States according to the States Greffier.
The States Assembly website has been re-designed to make it easier to keep track of politicians.
Michael De La Haye said one States sitting could generate more than 90 pages of Hansard transcript.
He said they were also looking at whether to live stream scrutiny hearings on the site.
Mr De La Haye said: "One of the key features of the new website is the ability to filter information down. You can look at what questions your politician might have asked or questions a minister has answered.
"It will help the public get to grips with the information rather than wasting hours going through pages looking for a needle in an electronic haystack."