Jersey census first data out on 8 December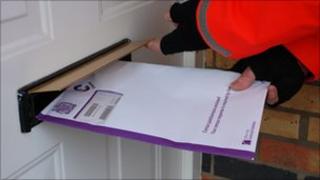 The size of Jersey's population will be announced by the States statistics unit on Thursday, 8 December.
The census breakdown of age and gender, and key statistics on the working age population and unemployment rate will also be released.
Census collection officers have been following up households who had not responded for several months.
The last census in Jersey took place in 2001. They were previously carried out every five years.
A spokesman for the States of Jersey statistics unit said: "A great deal of work has gone into ensuring the completeness and accuracy of the census data."
The unit said further census information would be released in bulletins published at regular intervals.
The next bulletin includes place of birth, ethnicity, length of residency and marital status.
Other topics include employment, housing, education and transport.
The statistics unit said the information would be used to plan services that affect everyone such as schools, health and transport.