Christmas trees donated for Jersey ports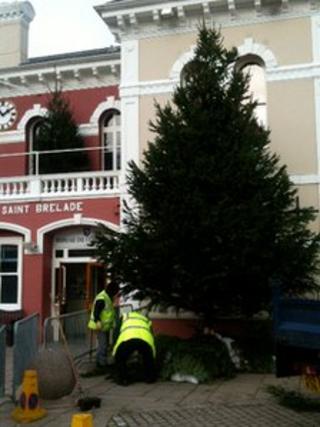 It is hoped a different Jersey port will have a Christmas tree each year in the future.
This year St Aubin has a 25ft (8m) tree paid for by the Port of Jersey and the parish of St Brelade.
Various Jersey businesses who want to give back to the boating community also contributed towards the tree.
Myra Shacklady, the group commercial director of Harbours and Airport said the tree would be lit from Tuesday 13 December.
She said islanders could make pledges to maritime charities, the RNLI and Air Search.
She said: "The plan is each year we will put another Christmas tree in another harbour, so next year we will do Gorey and then we will go all round the outlying harbours each year putting a Christmas tree."
Ms Shacklady said they would still contribute towards the other ports, but hoped the parishes and local boat owners would help fund the trees each year.