'Drop in Jersey shoe box donations' for Romania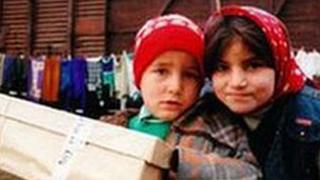 A local charity has said there has been a 10% drop in donated Christmas shoe boxes this year.
Mustard Seed Jersey said 2,225 shoe boxes filled with gifts would be arriving in Romania in early December.
Rose Helie said she viewed it as an excellent number bearing in mind the effects of the recession.
But she said the biggest drop had been in boxes for pensioners so husbands and wives would need to share instead of having a box each.
Money is being sent from Jersey to buy food parcels in Romania, with £4,500 already sent to buy bread for the winter for 50 families and pensioners.
She said: "In light of the recession Mustard Seed Jersey is absolutely delighted at this response and applaud the compassion and commitment that has motivated each Christmas shoe box and money that has been donated."