The States of Jersey Development Company appoints Lee Henry as its new boss.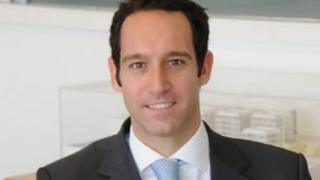 The body that oversees public development projects in Jersey has named the man who will run the firm.
Lee Henry, the States of Jersey Development Company's finance director, is being promoted to become its managing director.
It is a private company wholly owned by Jersey's government and its role is to develop the Waterfront and urban regeneration projects.
Mr Henry replaces Stephen Izatt who stepped down earlier this month.
He said he was looking forward to overseeing building projects that would create jobs and housing for people in Jersey.