BBC in the Channel Islands to host fulfilment debate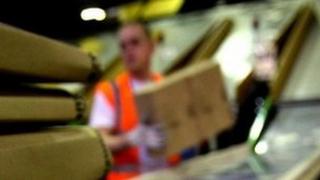 BBC Guernsey and BBC Radio Jersey are hosting a debate on the future of the fulfilment industry in the Channel Islands on Thursday 8 December.
During the live on-air debate listeners will be able to put their questions to the panel that will include politicians and industry experts from both islands.
The show will be hosted by the BBC Radio Jersey breakfast presenter, Roger Bara with two studio guests in Jersey and two in Guernsey.
Low Value Consignment Relief allows Channel Island companies to sell goods under £15 to the UK without VAT. It will end on 1 April 2012.
The change will mean Channel Island companies will have to charge UK consumers for VAT on all items sold over the internet or by mail order.
But the changes will not affect gifts sent by individuals to people in the UK.
The debate will be on BBC Guernsey (93.2FM) and BBC Radio Jersey (88.8FM) on Thursday 8 December from 09:00 GMT.