Jersey strengthens links with United Arab Emirates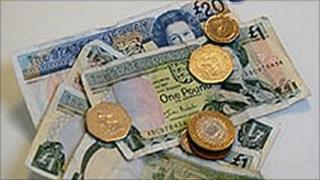 Jersey has strengthened its ties with the Gulf region as part of a new agreement.
The financial regulatory bodies of both Jersey and the United Arab Emirates signed a Memorandum of Understanding.
Meanwhile, major banking group the Abu Dhabi Commercial Bank has been granted a banking licence by the Jersey Financial Services Commission (JFSC).
The new licence will operate through a managed bank arrangement with AIB Jersey.
Abu Dhabi Commercial Bank is the third largest bank in the United Arab Emirates and second largest in Abu Dhabi by assets.
Jersey's economic development minister Senator Alan Maclean said: "These moves highlight the value of seeking to develop closer ties to the Gulf states, and the strategic decision of opening a Jersey Finance office in Abu Dhabi which helped to demonstrate Jersey's commitment to the region.
"Furthermore, the decision by a significant banking group from the Gulf region to set up its offshore capabilities in Jersey is a telling endorsement of Jersey's strengths as a jurisdiction."
Geoff Cook, chief executive of Jersey Finance Limited, said: "The signing of the [Memorandum of Understanding] is also a major milestone in our relations with the United Arab Emirates.
"It is the culmination of many years of collective efforts by Jersey government officials, Jersey Finance and the JFSC."