November 2011 'Jersey's mildest ever'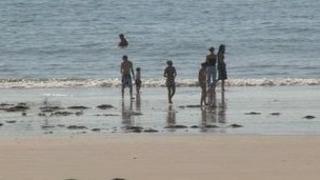 November 2011 was Jersey's mildest on record with temperatures 0.4C up on the previous record, the island's Met Office said.
The mean temperature for November was 12.4C, the previous high was 12C, set in November 1994.
Sea temperatures also mirrored the warming with a monthly mean sea temperature in St Helier of 14.3C.
Rainfall for November was 75% less than would normally be expected with just 27mm of rain in the month.
Jersey Met Office said this was significantly down on the average of 107.9mm making November 2011 the 4th driest on record.
Total rainfall for 2011 so far is also lower than the Met Office would have expected.
Rainfall totals for the year so far are also less than the Met Office expected, at 44% down on the average.
There was 484.6mm of rainfall since January compared to an average of 852.4mm in previous years.