Jersey group concerned for coastline protection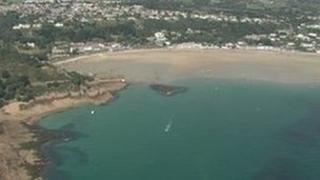 There is less protection for Jersey's coastline now than in the past, according to an environmental group.
Over the summer politicians agreed to introduce a coastal park as part of the latest Island Plan, which is a framework for land use.
It means planning applications for projects near the coast have to satisfy stricter criteria.
John Mesch, from the Council for the Protection of Jersey's Heritage, said he was worried that was not the case.
He said: "The zone of outstanding character, as it was called before, has now been subsumed into the new coastal national park.
"The new coastal national park has less protection than the designation it was given before."
Jersey politicians are being encouraged to think more about the way people impact on the coastline by Mr Mesch.
They have been invited to a meeting on Tuesday which will include a presentation on the way humans affect the natural environment.