Jersey water stocks improved by heavy rain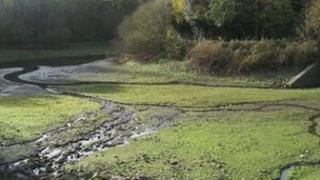 Heavy rainfall over the past four days has led to a 5% rise in water stocks, according to Jersey Water.
According to the island's Met Department, nearly three times as much rain fell in the first four days of December as in the whole of November.
Between 1 and 4 December 71.8mm of rain fell compared to 27mm in November.
Howard Snowden, managing director of Jersey Water, said there was a long way to go as the islands reservoirs were still 60% empty.
Mr Snowden said: "Rainfall is still about 35% down on the year. Our main concerns are for next year because one of three long range forecasts for rainfall are predicting a drier than average start.
"It is critical we start filling our reservoirs before April, it is still early days and we have a lot of rainfall to catch up on."
Jersey Water warned in November that islanders could face water restrictions with reservoirs two thirds empty following a dry spell.
It said it could have to import water by tanker from Norway if stocks did not improve.