More Jersey nurses could re-start their careers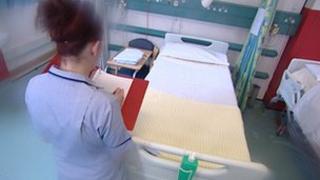 More nurses could be hired in Jersey following a recruitment campaign.
Jersey's health service has been encouraging former nurses to return to work and said up to 30 local nurses could be hired.
Recruiting and keeping nurses has long been an issue for Jersey's health and social services department.
But Julie Mesny, from the department, said a re-training programme for nurses who had not practised recently was proving very popular.
She said: "The return to practice programme was a great success. Between 20 and 30 nurses have come forward."
The health department said it needed nurses with experience in mental health care and general adult nursing.
The successful applicants will be given 150 hours of theory and 150 hours of clinical training as part of the programme, which starts next May.