Jersey Post expects to deliver 200,000 cards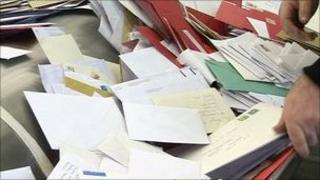 Jersey Post said it was likely to deliver more than 200,000 items of mail in the island on Monday.
It said it was expecting it to be the busiest day in the run up to Christmas.
For the first time the company cut the cost of stamps ahead of Christmas to try to encourage people to send cards earlier.
Andy Jehan, the General Manager of Postal Services, said it seemed to have worked as it had seen an increase in the number of stamps being sold.
He said: "What we are now going to do is encourage people not to wait until next weekend, to post their cards but to do it as early as possible."