St Helier retail boss backs town centre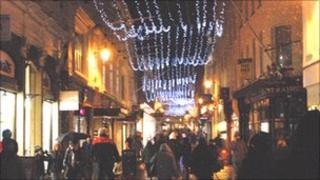 Keeping most shops in central St Helier and not out of town has kept Jersey's town centre vibrant, according to the town centre manager.
Richard Mackenzie said up to 40% of shops in some UK high streets were vacant compared to 5% in Jersey.
He believes the policy of keeping retail focussed in St Helier has helped King and Queen Street thrive.
He said in some places in England out-of-town shopping centres have destroyed the high street.
Mr Mackenzie said that although there were 5% of shops empty, none was on the main shopping precinct.
He said: "We have got to be on top of our game to make sure people want to come into towns, we have to create theatre and have things going on."