Jersey and Guernsey to discuss external issues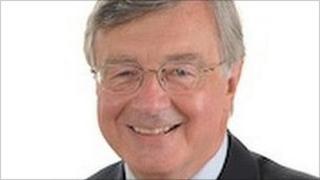 Senior ministers on Jersey and Guernsey are meeting in an official capacity for the first time, later.
Jersey assistant chief minister, Senator Sir Philip Bailhache, will meet Guernsey chief minister Deputy Lyndon Trott.
Issues for discussion include international taxation, the Commonwealth and the European Union.
"Our islands work well together, as... established earlier this year in Brussels," Senator Bailhache said.
"It is important that politicians from Jersey and Guernsey continue to maintain a positive dialogue and I look forward to playing my own part in that relationship."