Jersey and Guernsey 'should build stronger links'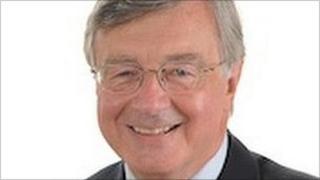 Jersey's government must work more closely with Guernsey, Jersey's politician responsible for foreign affairs has said.
Former bailiff Senator Sir Philip Bailhache has met Guernsey's Chief Minister for the first time in his new capacity.
He said he wanted the two islands to find new ways to co-operate.
He has called on Jersey's Chief Minister to build much stronger links with Guernsey.
Senator Bailhache said: "The efforts that both islands make to find ways of saving money and greater means of collaboration could be looked at... and that's what I hope will happen over the weeks and months ahead."
He added: "At the moment we have one assistant minister, Senator Paul Routier, who is charged with liaison with Guernsey and I think that could be beefed up a little bit."