Jersey unemployment hit record high in November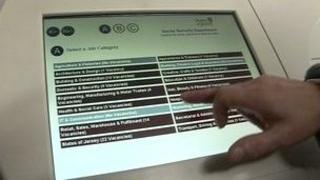 Unemployment in Jersey has reached its highest recorded level to date.
The States Statistics Unit said the number of people actively seeking work in Jersey had risen to 1,530 in November.
More than one in six of the total unemployed had been registered as such for more than a year.
Almost a third of all those unemployed were aged under 25, but the number of teenagers registered as unemployed fell to its lowest level for 18 months.
The figures are the number of Jersey residents registered with the Social Security Department as actively seeking work.
Meanwhile, the 2011 census found Jersey's internationally comparable unemployment rate, as defined by the International Labour Organisation, was 4.7% which is 2,570 people.