Jersey's States 'can improve' management of charitable trusts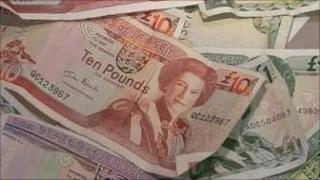 There are ways the States can improve how it manages charitable trusts, says a report by the Comptroller and Auditor General.
A previous review in 2009 recommended how the States should look after its 40 charitable trusts.
The bequests are looked after by the States and they are responsible for how any money made from them is used.
Jersey's Treasury said it had improved the way it managed the trusts following the 2009 review.
However a new audit by the Comptroller and Auditor General, Chris Swinson, said there were still other ways the States could improve.
'Managed properly'
Since 2009, the Treasury has transferred larger funds to the Common Investment Fund and that has grown in value by more than 9%.
But Mr Swinson said more work was needed on setting standard terms for accepting future gifts to allow them to be managed properly.
The funds range in value from a few thousand pounds to over £1m, and are used to fund expenses such as Christmas bonuses, medical equipment and scholarships.
One of them, the Lord Portsea Fund, helps young people from Jersey and Guernsey who want to join the Armed and Civil Services.
It was worth £17,000 in 1957 and is now worth more than £300,000.