Jersey tourism gets £70,000 for Christmas ad campaign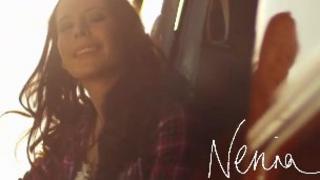 Jersey's government will spend an extra £70,000 on advertisements that promote holidays in the island.
The Economic Development Minister said the money would support Jersey's tourism industry which he said was likely to face tough times in 2012.
The money will be spent on a TV campaign fronted by singer Nerina Pallot launching on Boxing Day.
Senator Alan Maclean agreed the funding because it was at a time when people start thinking about booking holidays.
A report for the States said events such as the Queen's Diamond Jubilee and the Olympics were pushing up the cost of holiday advertising in the key spring and summer months.
Its authors argued a burst of TV advertising between Christmas and New Year would be more cost effective.
It will form part of a £1m Jersey Tourism TV campaign that will run throughout 2012, with the extra funding allowing it to run earlier, according to the tourism department.
David de Carteret, director of tourism and marketing said: "The timing of the TV campaign is to coincide with the Christmas holidays, when viewing figures are at one of the highest and will be seen by over seven million viewers.
"Following on from the 2011 campaign, Nerina Pallot's involvement has increased. The TV commercial voice over is provided by Nerina and the instrumental version of 'Butterfly' is taken from her album, 'Year of the Wolf'."
The commercial also features a number of other islanders including tour guide Arthur Lamy, oyster farmer and water sports enthusiast Chris Le Masurier and artist Nicholas Romeril.