New 13p security charge for Jersey Airport passengers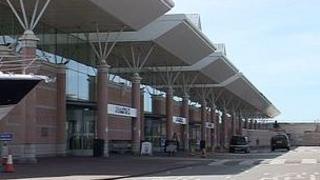 The fees for passengers who use Jersey Airport could go up slightly in 2012.
The extra 13p will be added to the airport passenger security charge to help pay for improved security arrangements.
The £39,000 a year will pay for someone to manage the security of the airport, its passengers and air traffic.
The Aviation Security Regulator is employed by the States of Guernsey and is contracted to provide services for the States of Jersey.
The role also involves acting as a deputy Director of Civil Aviation to cover absences.
Simon Macphail, the current deputy airport director for Guernsey Airport, has been appointed to the new post and will start on 27 February.
The States of Jersey will debate the change to the law on 21 February.