Rose Colley runs for Jersey Consumer Council role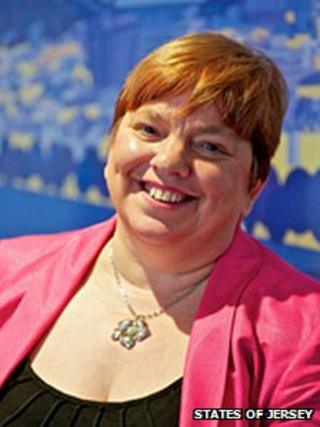 A lawyer and former senatorial candidate could be the new chairperson of the group that represents shoppers in Jersey.
If appointed, Advocate Rose Colley would be the first non-States member to be chairman of Jersey Consumer Council.
Senator Alan Breckon has been chairman of the council since it started in 1995.
The States will decide whether Advocate Colley should take the role at the sitting on 31 January.
Senator Breckon has decided to step down from the role.
A UK expert reviewed the way the Jersey Consumer Council works and politicians agreed to allow non-States members to be put forward for the chairperson role.
Previously only States members were able to apply for the role.
After a recruitment process, the economic development minister has put Advocate Colley forward for the role.
She said there were a number of issues she wanted to tackle as chairman.
"(One is) the bus service because I think more attention does need to be given to how that potentially affects people," she said.
"And also to try and see if there's anything we need to do in Jersey if the UK government does anything about the credit card charges that was on the news just a few days ago."
She added: "We are all consumers therefore we are all affected by decisions that are taken in the island, and in the wider community in the UK and Europe as well."