Jersey Tourism website gets thousands more visits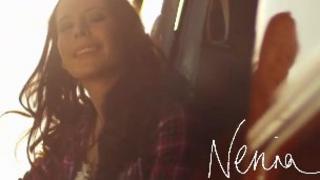 Thousands more people have been looking at the Jersey Tourism website.
Jersey's government spent £70,000 on a TV advertising campaign promoting the island between Christmas and New Year.
The new adverts feature singer Nerina Pallot and aim to highlight Jersey as people start to think about their summer holidays.
Since the broadcast in the UK, Jersey Tourism said four times as many people had been to the website as at the same time last year.
It said there were 5,314 hits on Boxing Day, compared with 1,982 on the same day in 2010.
'Good news'
A tourism spokesman said there were 8,000 hits on Tuesday 27 December, up from 2,000 in 2010.
Mario Pirozzolo, vice president of the Jersey Hospitality Association said: "It's good news because there is an awful lot going on in the UK with the Olympics and the Queen's Jubilee and therefore we're competing against a lot of events and we need to showcase the island now."
David de Carteret, director of tourism and marketing at Jersey Tourism said: "The timing of the TV campaign is to coincide with the Christmas holidays, when viewing figures are at one of the highest and will be seen by over seven million viewers.
"Following on from the 2011 campaign, Nerina Pallot's involvement has increased.
"The TV commercial voice over is provided by Nerina and the instrumental version of 'Butterfly' is taken from her album, 'Year of the Wolf'."
The commercial also features tour guide Arthur Lamy, oyster farmer and water sports enthusiast Chris Le Masurier and artist Nicholas Romeril.