Mud will be cleared from St Aubin's Harbour in Jersey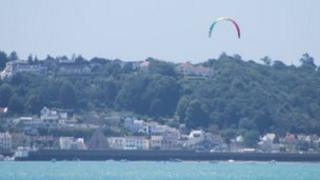 St Aubin's Harbour in Jersey is to be cleared of mud.
Boat owners had complained it was preventing them from working on their boats and was spoiling people's enjoyment of the port.
A mound of mud will be cleared from the harbour in March, followed by a complete dredging starting in September.
The boats will be moved to St Helier Harbour or the holding pontoons at La Collette while the work is done.
The project will cost £300,000 and the money will come from Jersey Harbours trading fund.
St Brelade Deputy Sean Power said: "Time and time again I hear Harbours and indeed some of the ministers complain that the big marinas have to subsidise the smaller harbours, well this is pure Jersey, this is historical, it's our heritage, and we've got to maintain it."
Myra Shacklady, the commercial director of the Port of Jersey, said: "The big dredge will involve bringing in an outside contractor and it will take several months."
She said she would be explaining the full programme of the project to the Boat Owners Association AGM in February.