New £3m intensive care unit opens at Jersey's hospital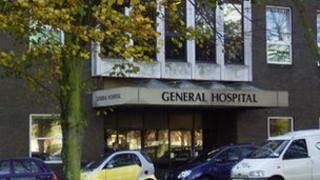 A new intensive care unit is to open at Jersey's General Hospital next week.
The five-bed unit is the first phase in updating critical care facilities at the island's hospital.
The £3m project should be finished by summer 2013. The unit in Plemont Ward will become a high dependency unit when the project is complete.
It will include a ventilation system that changes the air 10 times an hour and isolation rooms to help control infection.
It replaces the current intensive care unit that opened 1989.
'Proud of hospital'
It provides surgical care for about 200 patients a year, and medical care for about 550 patients a year.
Andrew McLaughlin, managing director of the General Hospital, said: "With continuing support from the States, we will be able to ensure that we can all remain justly proud of our hospital and the dedicated team who work so hard to deliver care to the people of Jersey."
He added: "Many projects such as the expansion and refurbishment of the special care baby unit, the creation of a dedicated medical day-care unit and the first phase of the refurbishment of the intensive care unit have been carried out during 2011."
He said projects being started during 2012 also included a maternity operating theatre, an expanded oncology department, a refurbishment of the main outpatients, an expansion and upgrade of the renal unit and a new dermatology department.