Plemont homes plans resubmitted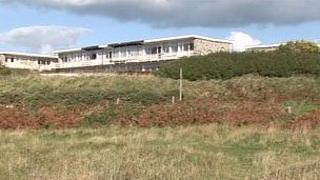 A developer which owns the former Pontins holiday village in Jersey has resubmitted plans to build 28 houses.
The boundary has changed following a dispute about ownership of part of the land.
There has been a campaign led by the National Trust for Jersey to return the privately owned area at Plemont to its natural state.
The former holiday village on the headland above Plemont Bay has been in a state of decay for years.
Over the years a number of proposals for homes on the site have been turned down.
The National Trust for Jersey wants to team up with the States to buy the land.
But the developer, Plemont Bay Estates, has resubmitted its plans to build a mixture of three, four and five bedroom houses and a reed-bed rainwater recycling pond.
Under the plans, two thirds of the site would be returned to its natural state and would be open to the public.