John Sharp, a Jersey man with Lafora disease has died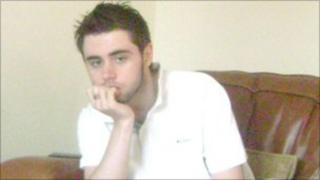 A 21-year-old Jersey man with a rare brain disease has died.
John Sharp was one of just 200 people in the world who had the rare fatal Lafora body disease.
The condition is a progressive and degenerative form of epilepsy that is usually diagnosed in children between the ages of nine and 14.
Mr Sharp was diagnosed with Lafora at the age of 15, and it affected his speech and memory leaving him unable to walk or eat.
The funeral is on Tuesday at St Thomas's Church in St Helier.
Mr Sharp's family and friends raised thousand of pounds for research into Lafora disease and have pledged to continue until a cure is found.
Last year 40 islanders did a skydive over Jersey for the Hope for John charity and raised £30,000.
There are two teams working on research into the disease, one in Canada and one in the US.
The money raised for the Hope for John charity supports the research of Dr Berge Minassian in Canada.