Inquest opens for Jersey man killed in motorbike crash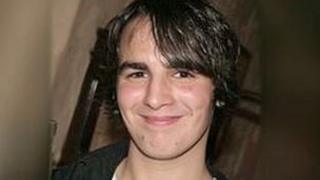 A 20-year-old man who was killed in a motorbike crash in Jersey last week died from chest and abdominal injuries, an inquest heard.
The inquest opened on Friday morning into the death of the motorcyclist, Christopher James Le Rossignol, so he could be cremated.
Mr Le Rossignol died in the early hours of 13 January after his bike crashed near St Catherine's breakwater.
His passenger, a woman of the same age, escaped with minor injuries.
He worked in his family's cafe as a waiter and also worked part time in a pet shop.
The police officer in charge of the investigation, PC Lee Scotland, told the inquest Mr Le Rossignol was formally identified on Thursday and will now be cremated.
The inquest was adjourned until 21 May.